Become a Member!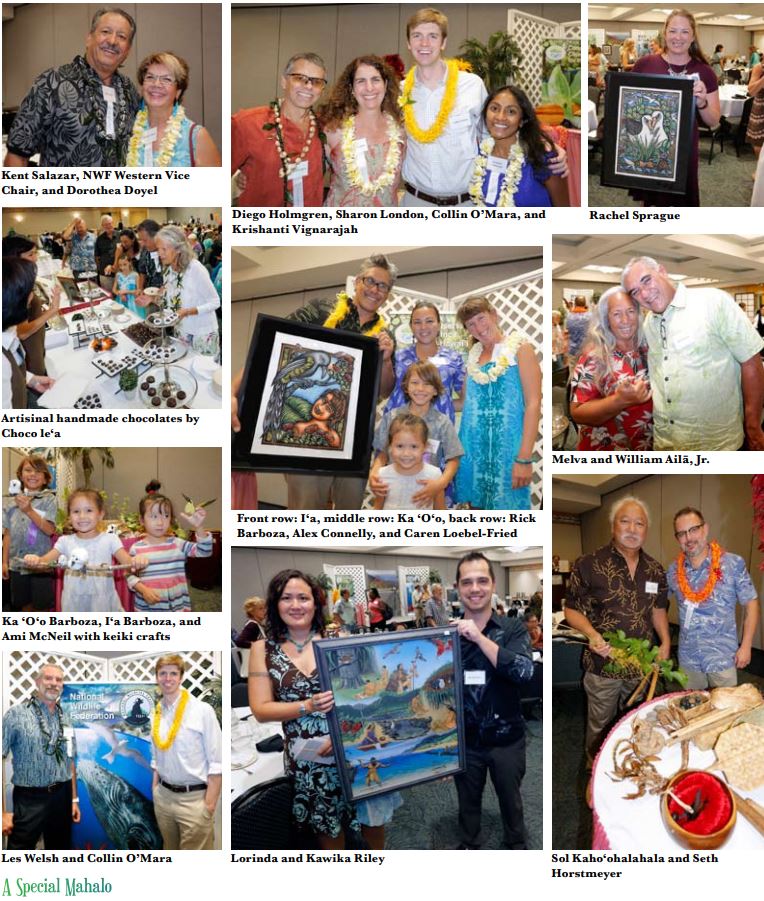 Our members and supporters include scientists, Native Hawaiian practitioners, farmers, fishers, hunters, educators, students, artists, photographers, business owners, community leaders, and elected officials. We are united by our aloha for wildlife and commitment to protecting the Hawaiian environment for the benefit of the people, the culture, and the economy.
CCH is funded by membership dues and contributions, and grants and donations for special projects and capacity-building. CCH is a 501(c)(3) non-profit grassroots organization based in Honolulu, Hawai'i and is solely responsible for its own governance, program, and fundraising.
Join our Environmental Legislative Network!
Even the strongest environmental advocate cannot do it all alone. The Environmental Legislative Network (ELN) is a network of folks from all walks of life – students, teachers, scientists, conservationists, fishers, nature enthusiasts, even politicians – committed to helping protect our islands' environment. We share ideas and action alerts, submit testimony, and participate in civil engagement efforts at the legislature.
Help us take a collective stand for Hawaii's environment, and all that give our islands life! Email moana@conservehi.org today!

Volunteer!
It can be a fun and rewarding experience for you, and it would mean a lot to us.
Our staff is small, and we depend on the kōkua of volunteers to help at special events, host tables at community events, mail posters to the schools, and help run the office smoothly.
Here are just a few of the jobs for which we would welcome your help:
Help us staff our CCH booth or table at a local event!  You'll meet new people while selling CCH stuffed animals and bookbags, or running games for kids and passing out newsletters!
Organize a beach clean-up or reforestation project in your community.  We supply the people-power, equipment and supplies, as well as snacks and refreshments.
Organize a mailing pizza party at the CCH office!  You supply the family and friends to assemble packets or mailers, and we supply the pizza!
Office Helpers! Maybe you have bookeeping or accounting skills, or are a master organizer and filer!
Writers always needed, for letters to the editor and opinion pieces for newspapers supporting CCH efforts.
Interested in local politics? Maybe you could come testify or submit written testimony on bills CCH is tracking in the Hawai'i state legislature.
Or, if you're more the outdoorsy-type – help us remove invasive species and plant native species in areas CCH is restoring. set up a e ind